Dronagiri GHS Project
After the enthusiastic responce to the GHS Project in Ulwe, Mangurdekar & Associates have launched their next GHS Project at Dronagiri
1 BHK - Rs. 14 Lakhs
2 BHK - Rs. 21 Lakhs
Redevelopment of Sardar Nagar No. 2, Sion
Mangurdekar&Associates Successfully Completes Selection of Kohinoor Matoshree as Developers For Redevelopment of Sardar Nagar No.2, Sion. There are 1216 existing Flats and Approximately 500 New Flats Covering 10 Lakh sq.ft. The Project will include multilevel Parking, landscaped gardens gymnasium, Assembly Hall & Jogging Tacks.
Preston Woods, Pune
Possession in June 2011,12 Floors, Podium Parking, Club House, Swimming Pool. 60 Flats 2 BHK & 3 BHK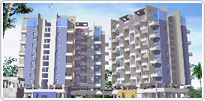 Redevelopment of Netaji Chs, Bandra (E)
Mangurdekar & Associates have Just Won the Project for Redevelopment PMC for Netaji Chs Society. There are about 460 Flats, 10 Shops and 200 new Flats Covering 2.5 Lakhs sq.ft.
Mangurdekar & Associates
has made its presence felt in the construction industry for over 4 decades.
We have played a multitude of roles ranging from Architects, Developers to Project Managers and Contracting. Every aspect of a construction project be it technical, financial or legal is involved in these projects and we have wide experience in tackling these issues. Our strength lies in our capability to offer a unique combination of technical, legal as well as financial perspectives allowing us to see the big picture like few others can, thus enabling us to deliver results. We offer holistic solutions to the various hurdles which crop up in any project. Our approach is to assess the impact of various alternatives on the entire project rather than just solving a problem in isolation human hair wigs.
As Developers our projects are spread over nearly 5 lakh sft over Mumbai, Navi Mumbai and Pune.As Project Management Consultants, we are guiding about 35 Housing Societies, spread over 20 Lakh sft and 2000 flats in Mumbai.As Architects, we have been involved in many prestigious projects such as High Street Phoenix, high end residences etc as well as residential projects of over 500 flats and projects for Educational Trusts.
Read More